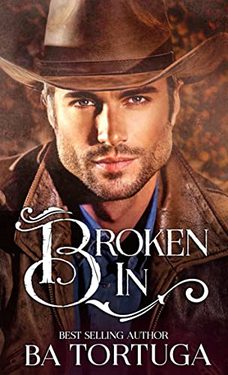 Buy on KU
Greyson Hayden wants to prove to his ex that he's made it. He's a successful stock contractor with a couple of million dollar bulls, a ranch owner with more acres than he can count, and he stopped drinking when Kyler kicked him out. He's had a lot to prove, but now he's back in town to show Kyler that he has. And maybe rub it in.
The hardest thing Kyler Lassiter ever did was let Greyson go, and he's lost a lot in his life, right up to his legs in a terrible accident. He's willing to let Greyson one up him if it makes the man feel better, but when fate throws them together again in the most bizarre way, Ky isn't sure he'll survive it, or having to lose Greyson again when it's all said and done.
Can these two hardheaded cowboys learn to forgive each other, and themselves in time to find something lasting, or are they more broken than broken in?
This is a MM cowboy romance with tough love, tough luck, and lots of learning to be something new.