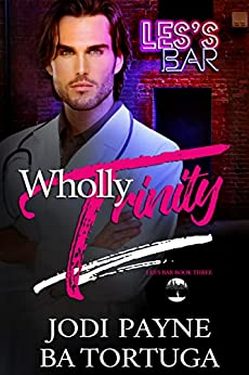 Buy on KU
Dr. Isaac Daniels and Detective Neil Thrope have been on and off Dom and sub since they met a few years ago. Isaac is all in but he's not everything switch Neil needs, so good as things are between them, they both know it's not enough.
Being in the BDSM community, Isaac and Neil were there to help when sub Alain Remy Broussard was assaulted by a pair of Doms who didn't ascribe to the notion of safe, sane, and consensual. Their friend, Dom and therapist Cyrus Hughes offered Alain a place to stay, and has been working with the boy to help him regain trust. When Cyrus is called out of town suddenly, he calls on Isaac, who agrees to take Alain in while he's away.
Isaac feels instantly protective of Alain, but it's Neil who quickly bonds with the sub. With Alain in the house, Neil might have found the balance he craves but thought was too much to ask for. Isaac, though, has only ever had that kind of connection with Neil. Will the Dom be able to get on board and love both men as they, and he, deserve?