Here's where to find all the dirt on BA Tortuga and all the information you might need for articles, websites or events.
Find BA's Cowboys Facebook group here!
If you can't find what you're looking for here, please let me know at batortuga@gmail.com.
Author Bios
Texan to the bone and an unrepentant Daddy's Girl, BA Tortuga spends her days with her hounds and her beloved wife, texting her grandbabies, and eating Mexican food. When she's not doing that, she's writing. She spends her days off watching rodeo, knitting, and surfing Pinterest in the name of research. Following their own personal joys, BA and Julia heard the call of the high desert and they now live in the New Mexico mountains. BA's personal saviors include her wife, her best friends, and coffee. Lots of coffee. Really good coffee.
Having written everything from fist-fighting rednecks to cowboy daddies to werewolves, BA does her damnedest to tell the stories of her heart, which is committed to giving everyone their happily ever after. With books ranging from hard-hitting BDSM, to fiery passions, to the most traditional of love stories, BA refuses to be pigeon-holed by anyone but the voices in her head.
Contact Links

♥ Amazon Author Central
♥ Blog
♥ BookBub
♥ Email
♥ Facebook
♥ Instagram
♥ Newsletter
♥ Pinterest
♥ Tumblr
♥ Twitter
Events and Availability for Interviews and Workshops
Upcoming Events
TBA
Availability
BA is available for events in the New Mexico area at almost anytime. Please email her at batortuga@gmail.com for inquiries. Due to health concerns, BA has had to reduce the amount of long distance travel, but is happy to discuss attending various events.,
BA excels at online workshops, pod and webcasts, guest blogs, and interviews and articles for publication. Possible topics include Texas cowboys, working ranch life, rodeo cowboys, Western romance, LGBTQ romance, feminist literature, romance fiction as a feminist act. traditional versus self-publishing, self-marketing and creating a brand, and many more.
Headshots
Logos and Avatars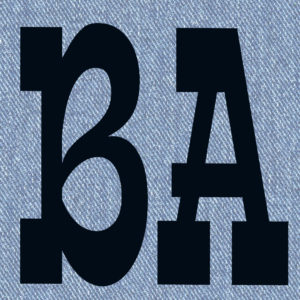 Professional Affiliations