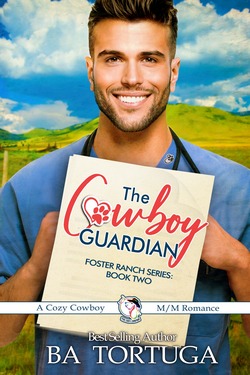 Buy on KU
Watson Torres and his daughter Naomi have had a rough time of things. They've lost a loved one, and Naomi has lost an arm in a house fire. So when Wat lands a job at the Broken C ranch, he's excited to start over. He loves teaching kids, and there seems to be a steady supply at the ranch, which means Naomi will have a chance to make friends, as well.
Tygh Korden is pretty sure he likes animals more than people. He's a veterinarian for a reason. But when he meets Wat and Naomi, he's drawn to them in spite of himself. They're thrown together even more often when a pair of foster kids arrive who need some extra love, and no one else can take them on.
Tygh isn't quite sure how to be part of a family, but he knows the foster system. Wat is struggling with loss, but he knows how to give love, Can the two of them find a way to make this wild new situation work, or will it all fall apart before they can figure out just what they have?